151st Dan Classing & TAC TOUR, in GLENWOOD SPRINGS, COLORADO on May 5-6, 2023
Theme: Inside-out
Schedule
Friday 5, 2023
1:00 – 3:45 pm 
Area 1 -Dan Candidate workout/prep    

Area 2 -Dan Hyung Training for competition

Area 2 -Team Hyung Training/feedback
KDJ/Dan  Moo Do Value Sparring & Judging Seminar 

Saturday 6, 2023
8:00 am     
1:00 pm   
Tournament – Adult and Youth Gups, Junior Dans (15 and under)

7:00  – 10:00 pm
---
Pricing
Friday 5, 2023
$50 Dan Sparring clinic (Dan members only) 

Registration will increase to $60 after 4-20-23
Saturday 6, 2023
(Hyung, Sparring and Breaking Divisions for adult  and youth gups  & junior Dans 15 years and under)
One division: $40
Two divisions: $70
Three divisions: $90
Registration will increase for each division by $10 after 4-21-23
Banquet (sATURDAY 6, 2023)
$45

adult and youth

$15 

children 7 and under

Banquet registration cutoff after 4-28-23
*Testing Candidates do not need to register for the Dan clinic (current Dans only), but will need to order for the tournament, banquet, T-shirt and poster.
---
T-SHIRTS & POSTERS
Please support Region 8 by purchasing a T-shirt if you cannot attend the clinics
$25 T -shirts will be long sleeve with unisex sizing (XS-2XL)
$5 Posters
Order deadline 4-21-23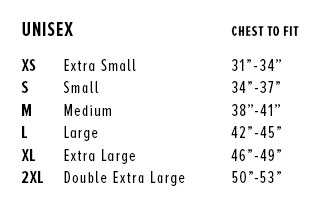 ---
---
Venue & Accommodation
Courtyard Glenwood Springs
105 Wulfsohn Road Glenwood Springs, Colorado 81601
We are very excited to be the preferred hotel for the Region 8 Soo Bahk Do group's guestrooms!
Dates available:  5-4-2023 thru 5-7-2023
Last day to book:  4-4-2023 
$119 USD – $129 USD per night (Breakfast is available for purchase at the Bistro)
Book your group rate for Region 8 Soo Bahk Do
---
bANQUET
The banquet will be held 7-10 p.m.at the Glenwood Caverns Adventure Park with a casual BBQ buffet with a vegetarian meal option and cash bar.
51000 Two Rivers Plaza Road,
Glenwood Springs, Colorado 81601
ph. (970) 945-4228
Banquet registration includes the gondola ticket.  Tickets will be provided for access at tournament registration check-in on Saturday.
---
Map