148th Dan Classing, in GLENWOOD SPRINGS, COLORADO on October 15-16, 2021
Theme: In Neh "忍耐" – Endurance
Schedule
Friday, October 15th, 2021 (at Glenwood Springs Community Center)
3-5:30 – Candidate workout and initial evaluation 
6-7:30 – Dan clinic
Saturday, October 16th, 2021 (at Glenwood Springs Community Center)
8:15 am – CANCELED DUE TO WEATHER Outdoor Neh Gung clinic

9:30-11 am – Adult clinic (all ranks)
9:30-11am – Youth clinic (all ranks)
1pm – Dan Shim Sa
6pm Banquet
---
Pricing
$85  Friday -Dan clinic and the Saturday All Ranks clinic included (Dan members only) 
$40 Saturday -All Ranks clinic (Dans and Gups)
Banquet $40 (SOLD OUT 10-13-21)

*Testing Candidates do not need to register for the clinics, however, you will need to order for the banquet, T-shirt and poster.
---
T-SHIRTS & POSTERS
(if you wish to purchase a t-shirt or poster, but cannot attend the clinics or banquet, you will need to order via the Registration page.  Select the T-shirt ticket ($0.00), then select the t-shirt and complete the event waiver)
$25 T -shirts will be long sleeve  with unisex sizing
Please support Region 8 by purchasing a T-shirt if you cannot attend the clinics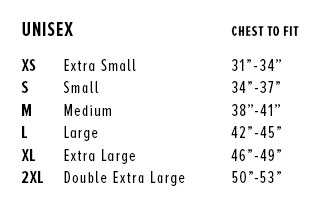 $5 Posters
---
Register online
---
Venue & Accommodation
Courtyard Glenwood Springs
105 Wulfsohn Road Glenwood Springs, Colorado 81601
We are very excited to be the preferred hotel for the Region 8 Soo Bahk Do group's guestrooms!
Call 970-947-1300 for reservations.
Book by 09-14-21, rates available  10-14-21 to  10-17-21  from $109 to $169 per night
Book your group rate for Region 8 Soo Bahk Do
---
bANQUET
The Banquet will be buffet style at 6 p.m. at the Elks Lodge, 51939 Hwy 6, Glenwood Springs , CO 81601.  The theme will be Halloween, so costumes are encouraged!
---
Map